A review of brokerage firm ADSS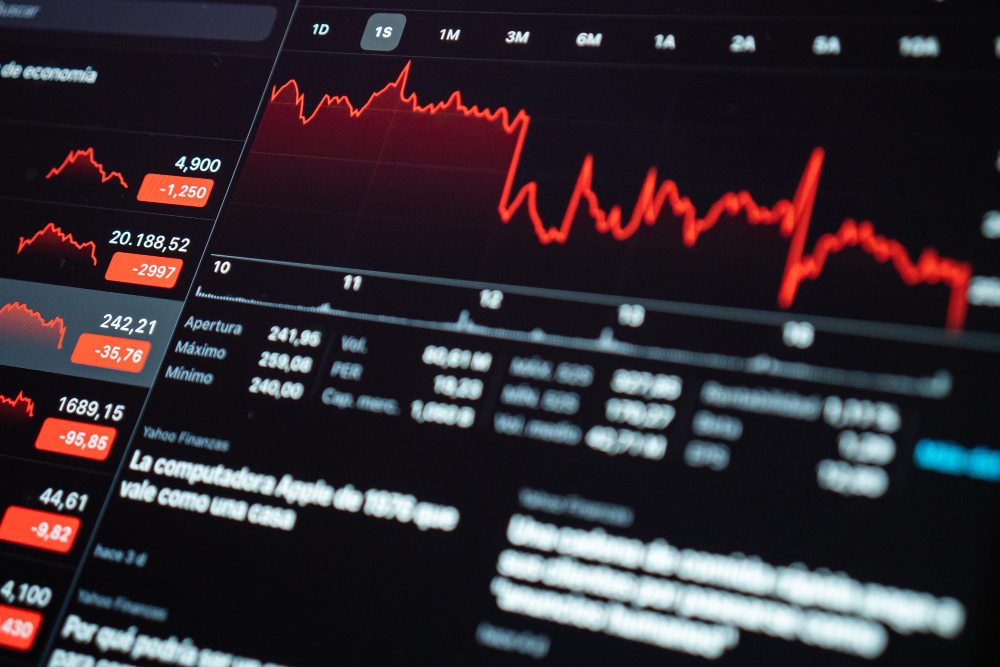 For traders looking to work with a new brokerage firm, it can be a difficult experience picking one. This is because brokerage firms all differ in the products and services they offer, their fees and commissions, their customer service, educational materials, account types, and more. As such, traders must do their due diligence when it comes to picking a brokerage firm that is suitable for their needs. Here, we will take a look at a trading brokers ADSS review, that goes over what ADSS offers to its clients in regard to its account types and trading platform. Make sure to keep reading below to learn more.
ADSS' background
ADSS is an award-winning MENA-based brokerage firm that aims to provide traders with the highest quality investment opportunities and the most rewarding trading experience. This is through its multi-asset trading technology, a personalised view of the markets, access to liquidity and instruments, as well as support from the broker's highly qualified team of specialists. ADSS is also dedicated to improving opportunities and enhancing the trading experience for all its clients.
As of the time of writing, ADSS is one of the only brokerages headquartered in the GCC. The broker is regulated by the Securities and Commodities Authority (SCA) in the UAE, where it is headquartered, and the Financial Conduct Authority (FCA) in the UK.
What accounts does ADSS offer?
ADSS provides a few different accounts for traders to make use of if they are looking to live trade. This means whether a trader is new to trading or a seasoned professional, ADSS' trading account is sure to suit all needs and experience levels. Read the breakdown below:
Classic
ADSS' Classic account tier is their lowest and standard account tier. There is a minimum initial deposit of $100, and the account provides traders with competitive market spreads, maximum leverage of 500:1, 24/5 customer support, as well as educational materials and training courses for traders to take advantage of.
Elite
The Elite account tier is ADSS' second account tier offered to traders for live trading. There is a minimum initial deposit of $100,000. The account provides everything already offered in the Classic account, with a few additional perks. These include 25% lower spreads, +Elite events, multi-base currency, and a dedicated senior account manager who can help traders monitor their positions.
Elite +
The Elite + account tier is ADSS' highest account tier offered to traders for live trading. There is a minimum initial deposit of $250,000. Here, the account provides everything already offered in the Classic and Elite accounts, with a few additional perks. These include ultra-low spreads, +Elite events, multi-base currency, as well as a dedicated account manager and sales trader, giving traders more eyes to monitor and look over their trades if needed.
Demo account
Aside from live accounts, traders can also gain access to ADSS' demo account. This demo account is entirely free, so long as people register with the online broker. That said, unlike live accounts, the demo accounts only allow for paper trading, as trading is done in an entirely simulated environment. This means while it is entirely risk-free, traders cannot earn anything monetarily either. Additionally, the demo account is only available through MT4. The account offers simulated trading with US$50,000 of virtual currency, and traders get to experience live spreads and prices on a wide range of currency pairs and markets.
What platforms does ADSS provide?
Currently, ADSS provides two different types of trading platforms for traders to choose from when they live trade. The first is the broker's own bespoke trading platform, while the second is the popular MetaTrader 4 (MT4) platform. Here, we break them down below.
ADSS' bespoke trading platform
ADSS' bespoke trading platform provides traders with access to a range of products and instruments, from both local and global markets. Some of these products include indices, stocks, forex, commodities, and cryptocurrencies. This means traders can easily diversify and expand their portfolios with ADSS' extensive product range. ADSS also offers highly competitive spreads to traders, and there are no commissions or hidden fees when it comes to executing trades.
The bespoke trading platform remains highly intuitive and powerful, and traders can take control of how and where they trade by customising the interface to their own preferences. The bespoke trading platform is also available on desktop and mobile, as well as through the web browser. This allows traders to seamlessly move between desktop and mobile devices, without minimal slippage and lag. Traders can therefore trade on the go, so long as they have a good internet connection.
On the whole, with ADSS' highly innovative, dynamic and cutting-edge software, the platform has everything traders need, such as research and analysis tools, charting, watchlists and asset class filters, traders can trade with confidence knowing that everything is safe and secure.
MT4
On the other hand, traders who are more familiar with MT4's interface can still do so when working with ADSS. The platform displays quotes and charts of all tradable assets in real time, with expert advisor plugins. The platform is also available on both desktop and mobile devices, with the mobile device featuring trading signals to help traders make more informed financial decisions. Traders can also get the latest headlines via MT4's live newsfeeds, so they will always stay up-to-date on any current events happening, in case these events impact the market, and therefore their positions.
MT4 even has Autochartist, which is a plugin that constantly scans the markets looking for trading opportunities. This means tracking price changes and finding new opportunities is faster and more efficient. Traders can therefore stay on top of the market's every move, and they can also receive alerts that will inform them when chart patterns emerge or are completed.
Bottom line
Overall, ADSS remains a highly versatile and robust brokerage firm that traders should consider working with. This is due to their three live account tiers, making them suitable for traders of all experience and skill levels. ADSS even offers traders a demo account that all traders can use, which is a fantastic way to level up and practice one's trading skills and strategy. Traders also have a choice when it comes to picking the trading platform they conduct their trades. These are ADSS' bespoke platform or MT4. As such, those who are unfamiliar with the broker's bespoke platform can instead use MT4, which is more popular with traders.